There are several times when you should seriously walk away.
When it is no longer fun.
when you have spent too much of your gambling money
If you realize you are suffering slot hypnosis, Dazed and waiting for the machine to "hit",  Because it must give me a jackpot after all the losing spins, the next one is bound to be a winner! (sign of gambling addiction)
When it's 3 am and you are incapable of making any decision, good or bad
After you get a nice (or any) win – take the money and celebrate with a break – shopping or Starbucks or a celebratory dinner
This little lockbox can help you go home with more cash – something you definitely want to try (it is enforced discipline).  Also makes a good gift for the Slot Maven in your life!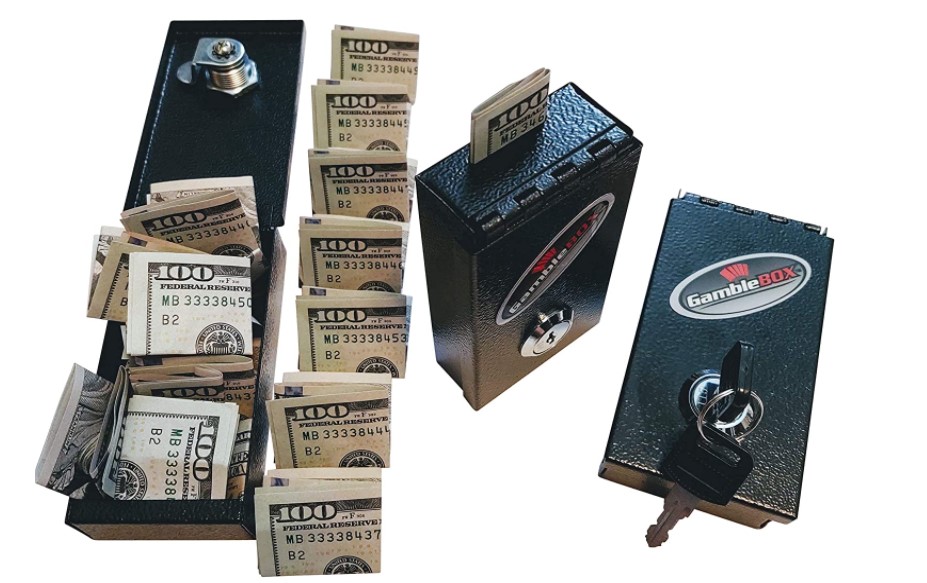 Gambling at Casinos is fun but losing money is not – don't bet more than you plan to lose, and try to enjoy the game! Jackpots are not common, so adjust your mindset for enjoyment – not a big (and elusive) payday! Anytime you leave the casino with money is a win! (Even if you lost a few bucks in the process). Best of Luck!
If you want to know who wins at slot machines, read: Slot machines are like an ATM for the Casinos.