It really is about what you want to do – extend your play or just lose the $100  quickly on a high-limit slot machine and go home.
Personally, I would suggest finding a machine that has a relatively low max bet, or a .50 to $1.50 bet (with good low wager returns), and get more pulls for your money plus any winnings (which give you more pulls if you don't cash out).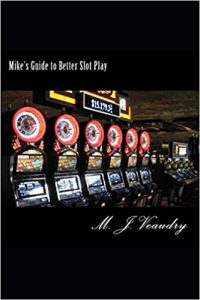 If you make a decent win, like several hundred dollars, pull some out and continue the strategy, so you can play longer at the machine – and increase the odds of winning by having more spins.  And you would be playing with the money you won, not your original $100 bankroll.  Remember, anytime you walk out of the casino with money – you are a winner.  And if you have fun, even better!
This article talks about it in some detail:
Using Probability When Hitting the Slot Machines – dummies
Remember, machines with "guaranteed" 90% payouts mean guaranteed 10% Losses on average over time. Unless you have luck with you and make a big win, it is unlikely that you will win the big progressive (unless you are playing Max Bet, and very lucky). So Play for fun and extend your play on machines you ENJOY playing!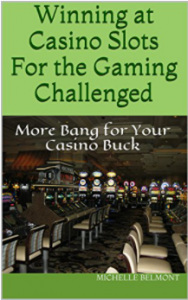 And, if you want to make max bet on progressive machines, Look at the paytables to see what smaller wins you can get. Pay tables tell you a lot, and give you an idea how the machine will reward winning combinations. and the amount of the Max bet will tell you how many spins to expect for your $100 gaming investment.
You can also divide your $100 into 5 twenty-dollar "sessions" at different slot machines.  This is a tactic known as "session gambling".  If you make a win (doubling or tripling your $20 or more), you can cash out and start another session.  This gives you a better handle of how your gaming is progressing, and will break up your time at the casino with different machines.  You can also end a session early if the machine is "cold", before it gobbles up your entire twenty!